Episode 1: Origins | Act 1: And So It Begins | Released: 05/01/11
Introduction:
The TerraEarth Comic is based off of fictional and non-fictional events. Episode 1, Origins, tells the story of how a group of fictional characters get pulled into a world of non-fictional fantasy. This episode will also serve as an introduction for all of the main characters. Act 1, And So It Begins, introduces three main characters: Jeff (boxxleman), Vince (RPGlunatic), and Dad (Jeff and Vince's father).
Narrative:
The day is November 27th, 1992. Soul Blazer has just been released. Jeff, Vince, and Dad are on their way to Toys R Us to check out the latest video games, not knowing they were going to pick up Soul Blazer.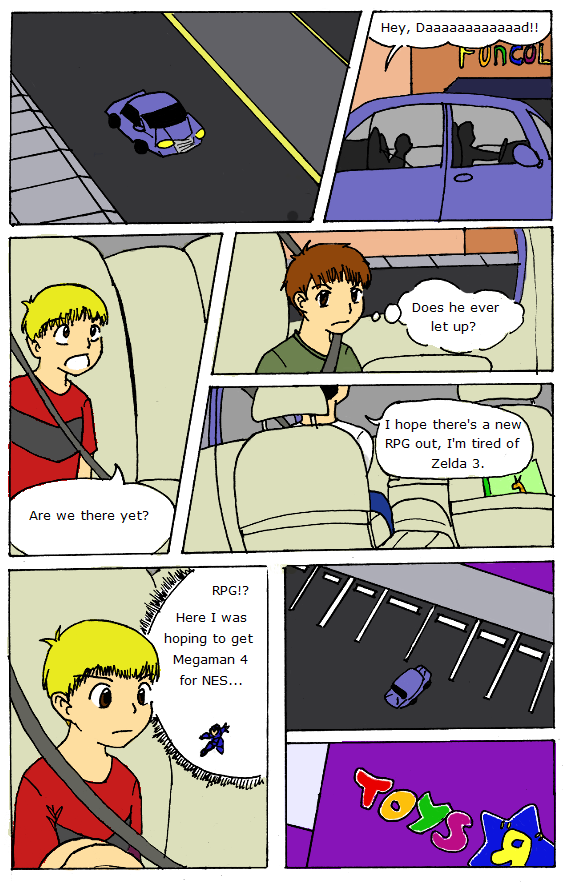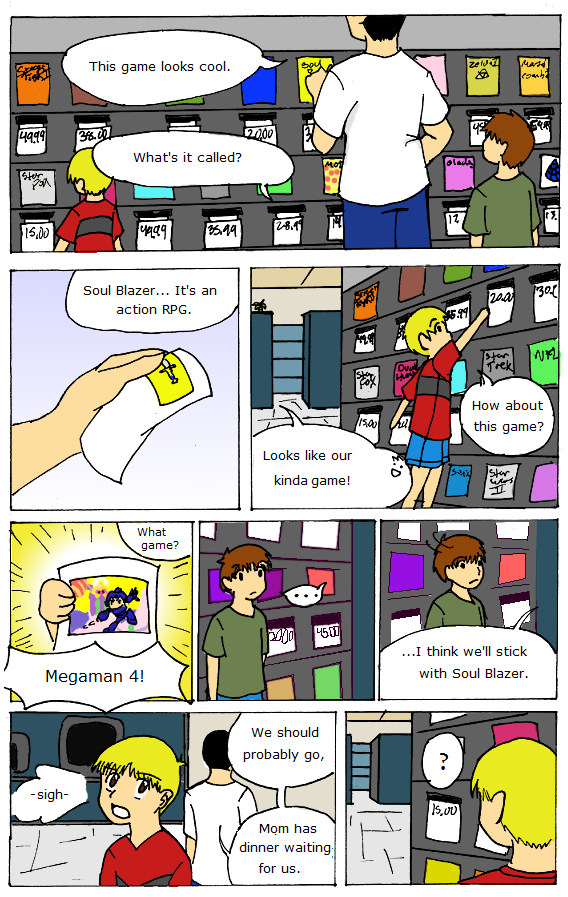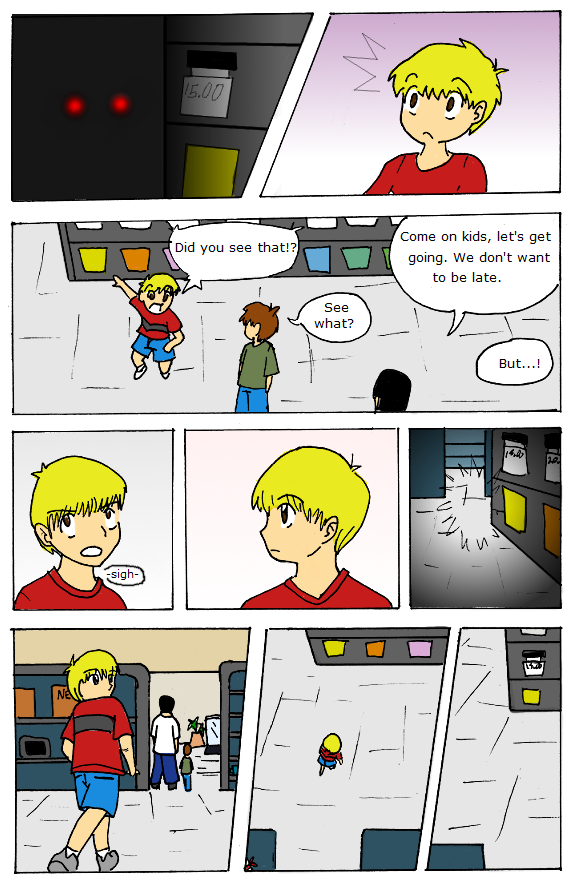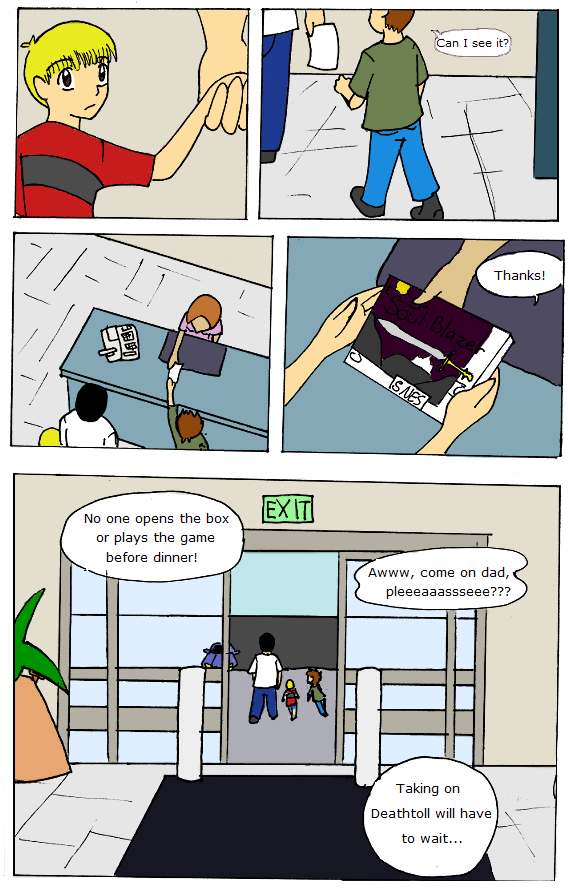 Narrative:
And so it begins, the journey of two kids and a father inviting the world of Soul Blazer into their lives. Little did they know how real it would eventually become…
Credits:
This comic was written by boxxleman and drawn by sora-mage. For entertainment purposes only.
Can you find five hidden items from the Soul Blazer Trilogy?

Post what you have found at the official forum thread to win prizes!