Episode 1: Origins | Act 2: Only an Illusion? | Released: 06/01/11
Introduction:
The TerraEarth Comic is based off of fictional and non-fictional events. Episode 1, Origins, tells the story of how a group of fictional characters get pulled into a world of non-fictional fantasy. This episode will also serve as an introduction for all of the main characters. Act 2, Only an Illusion?, continues to build on the personalities of Jeff (boxxleman), Vince (RPGlunatic), and Dad (Jeff and Vince's father). It also introduces Mom (Jeff and Vince's mother), the wife of Dad.
Narrative:
The day is September 20th, 1994. Illusion of Gaia has just been released in stores. Jeff and Vince are at home and have no idea that a sequel to Soul Blazer has been released until Vince browses the latest Nintendo Power magazine.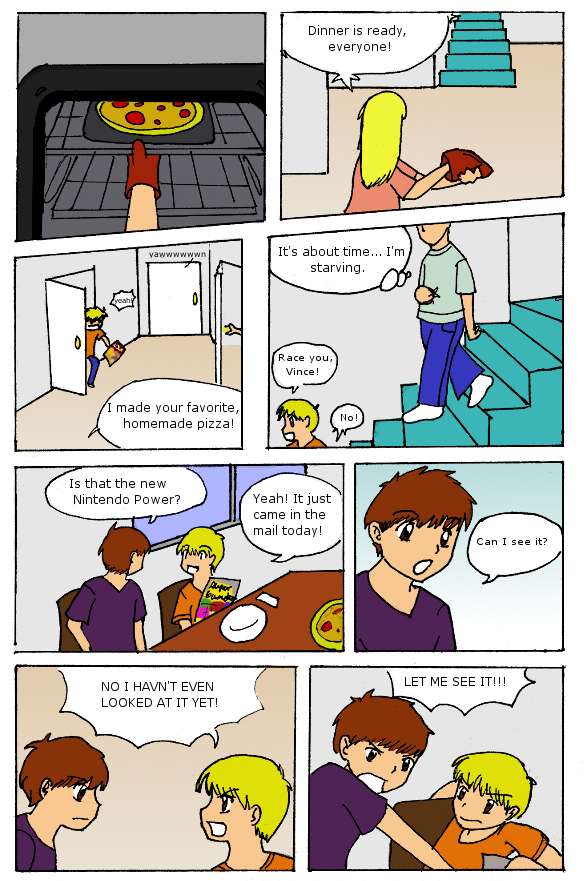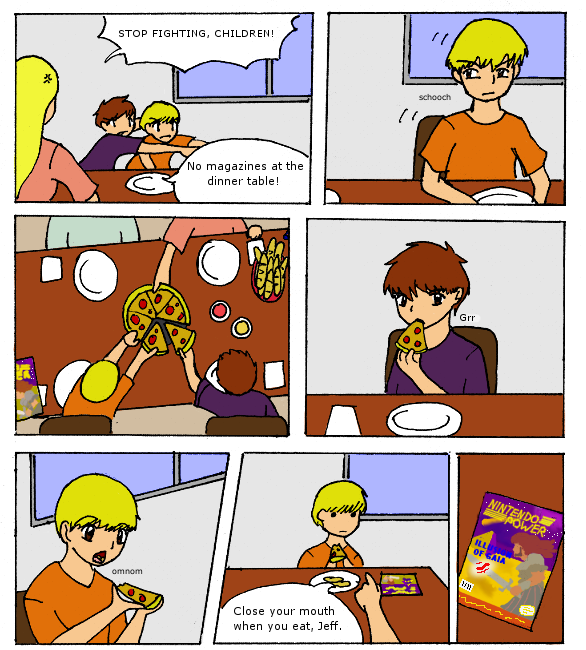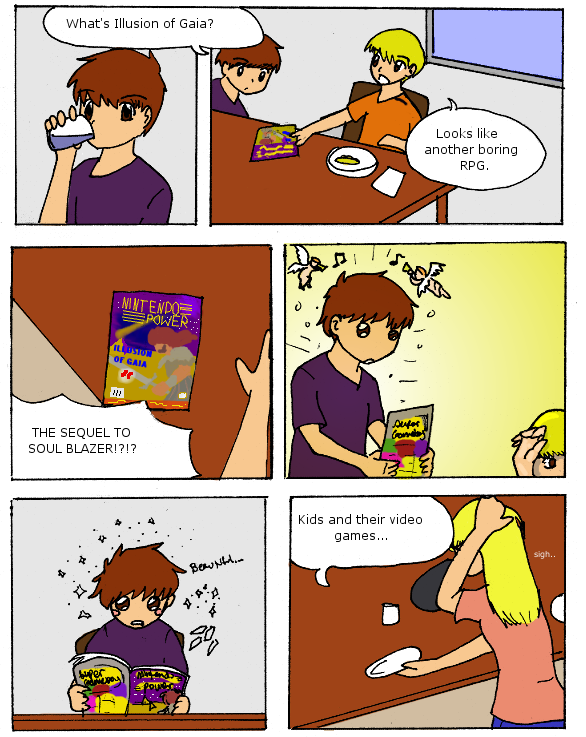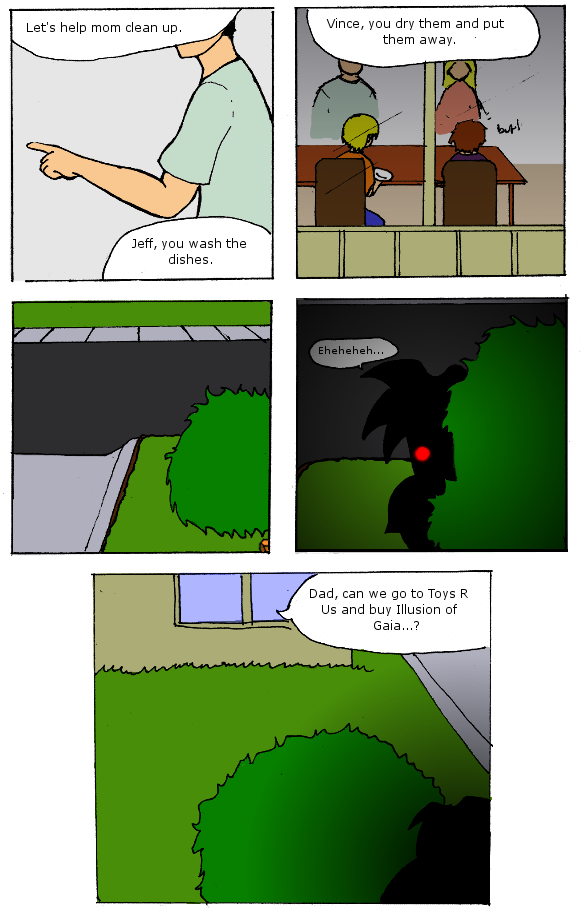 Narrative:
Who is this shadowy figure? Why does he seem to show up every time Jeff and Vince discover a new game in the Soul Blazer trilogy? Is it only an illusion, or is it something very real? The answers to these questions will eventually be answered. Until next time…
Credits:
This comic was written by boxxleman and drawn by sora-mage. For entertainment purposes only.
Can you find three hidden items from the Soul Blazer Trilogy?

Post what you have found at the official forum thread to win prizes!